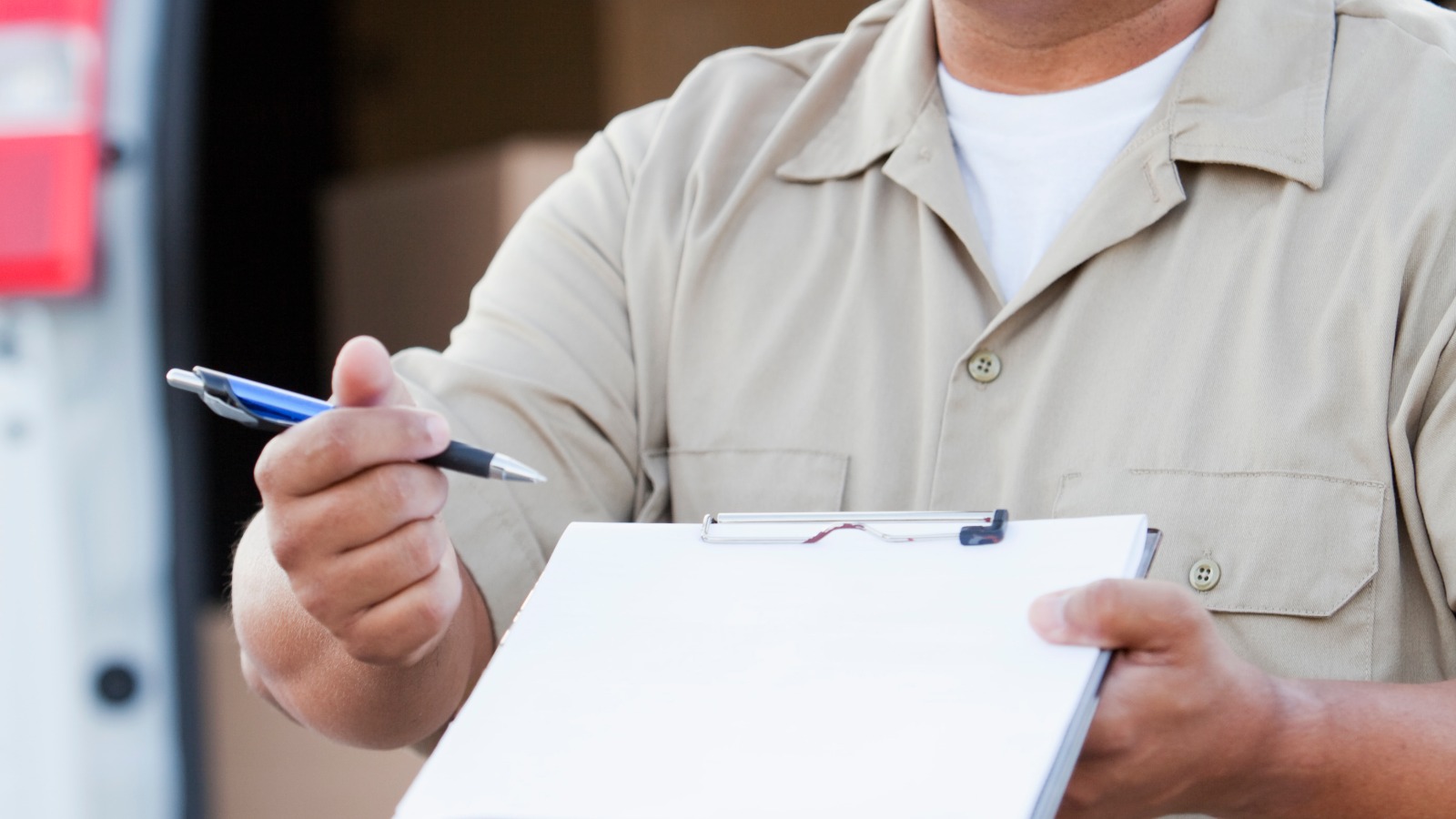 Care must be taken when receiving food orders as pests or pathogens may be introduced to the workplace. You need to check deliveries carefully to ensure food safety. To do this, ensure that the area where you receive food is clean, well lit, dry and free from pests.
When you receive deliveries, perform the following checks.
Driver and vehicle checks
Always check: 
that both the vehicle and driver look clean and hygienic
for any signs of pests, both on the incoming food and within the vehicle
that food and non-food items, especially chemicals, have been kept separate in the vehicle
Temperature checks
Always check for temperature compliance – specifically:
refrigerated goods should be delivered at 4°C / 40°F or less
frozen goods should be delivered at -18°C / 0°F or below 
Ice cream is the exception to the frozen goods rules. Ice cream should be delivered at a temperature between -14°C to -12°C / 7°F to 10°F
Don't guess the temperature of the food. Always use a calibrated thermometer to check that temperature rules are being adhered to.
Sensory checks (sight and smell)
Check for any signs of: 
deterioration such as a strange colour or smell
broken, leaking or damaged packaging
pests, including gnawed packages, droppings or pests themselves
thawing of frozen goods 
swollen or dented cans and ensure that their seals are in good condition
packaging for dried goods have moisture stains
Also, never accept home-canned foods. Home-canned foods carry a high risk of botulism.
Labelling and paperwork checks
It's important to check that labels and paperwork are present and correct. Labels on non-fresh produce contain lot codes which are referred to when products are recalled. If you don't have this information then you may not know what to do with the food items in case of a recall.
always check that the labels have lot codes and ingredient information
check for government approval stamps on regulated foods
review the expiry dates on the labels to check that items are not out of date, and are not likely to go out of date within the time frame that you need to use them
keep all invoices and receipts
if you have purchased tagged seafood, keep the tags for at least 90 days
Food Safety Plans
Implementing food safety best practices and monitoring techniques is critical at every stage of the food production process, from delivery to service. Specific rules for handling food, especially potentially hazardous foods such as meat, eggs or dairy, should be meticulously documented in your Food Safety Plan.

Food Safety Plans are critically important for any food business and help to protect consumers from food safety risks, including food poisoning or allergic reactions. In most provinces and territories, Food Safety Plans are required by law and should be based on the seven principles of HACCP.

Find out more about Food Safety Plans and the seven principles of HACCP by downloading the CIFS Guide to Understanding HACCP Principles.