You can't afford to risk food safety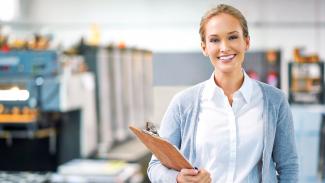 A food safety incident can have a crippling impact on your company. Just one employee not washing their hands properly can poison thousands. The Canadian Institute of Food Safety delivers:
compliance with food safety laws
an exceptional online certification experience
ongoing support, resources and development
Trusted and recommended in Canada
Discover some of the companies that rely on CIFS to deliver their food safety training.
Food safety laws and requirements
Federal legislation 
Health Canada is responsible for establishing policies and setting food safety standards for food businesses. The Canadian Food Inspection Agency is responsible for enforcing these policies and standards.
The following are federal acts and regulations related to food safety in Canada: 
Food and Drug Act
Consumer Packaging and Labelling Act
Canada Agricultural Products Act
Safe Food for Canadians Act
Certification requirements
Food Handler certification requirements are set and enforced at a provincial and municipal level. You'll need to have a clear understanding of specific food safety laws in your province to ensure you and your staff are certified correctly.
What happens if you don't comply?
Cancelled food permit
Your food permit may be suspended or cancelled, closing your business.
Prosecution
For serious breaches, employees, proprietors, managers and directors may be charged - even jailed.
Significant fines
Each offence committed may result in fines totalling tens of thousands of dollars. 
Public record
Your business may be included in a food safety 'Name & Shame' list available to the public.
Inventory confiscation
When public health is at risk, your business may have food seized and destroyed. 
Brand and reputation damage
Your business may struggle to recover its reputation if the media reports a food safety incident.
Easy student management
Our online corporate portal allows bulk enrolment, progress checks and invoice review.
Flexible training
With short interactive course modules, online training can be worked into a day-to-day work routine.
National compliance
Our nationally-recognized training is approved to meet all Canadian food safety laws. 
1-on-1 support
A dedicated Account Manager will provide your staff with priority support throughout their certification.
Ongoing learning as CIFS Members
A complimentary CIFS Membership equips employees with additional food safety resources.
Health Inspector-ready credentials
All employees who complete training receive a certificate that's approved Canada-wide.