Start your career the safe way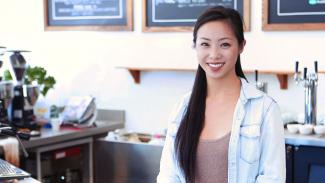 Food safety training and certification is the key to preventing food poisoning and other health risks.
Food handling certification is also regulated and mandatory in most provinces and territories.
Because hiring managers are legally required to employ Certified Food Handlers, having your Food Handler Certification can give you a considerable advantage over other job applicants.
Food safety is required for everyone who works with food
Everyone who works with food needs to complete food safety training. Whether you're planning to work in hospitality, in a healthcare facility or food processing plant, the same rules apply. Typical food 'businesses' under the law include:
cafes, tea shops and restaurants
hotels and motels
bars, pubs and clubs
event and conferences centres
casinos and gaming venues
market stalls
convenience stores
supermarkets
service stations
butchers, delis and bakeries
food-based charity organizations
catering businesses
hospitals and hospices
childcare or aged care facilities
school cafeterias
food processing facilities
canneries and breweries
food delivery and storage services
What you should know about Food Handler Certification
Food Handler Certification is required by law
Under federal and provincial laws, food businesses and related organizations must employ Certified Food Handlers or certify their staff. 
Training requirements differ depending on the province or territory the business is located in. In general, food businesses are required to have at least one Certified Food Handler on duty during all hours of operation of the business. 
During a health inspection, local Inspectors will check to confirm that the business has met these obligations. 
It's important to choose the right course
Not all certification courses are created equal. In order for your qualification to be valid, it must be delivered by a government-approved provider.
Some providers are only approved in certain provinces but not others, so it's important to ensure you're choosing the course that's best for you. 
In most provinces and territories, Food Handler certificates expire after five years, so make sure your certificate is up-to-date. 
CIFS is an approved provider in all provinces and territories across Canada. Learn more about CIFS Food Handler Certification. 
Be job ready for your career
Get trained as a Food Handler
At a minimum, complete a Food Handler training course so that you have the skills you need to work with food safely.
Ensure your training is government-approved
CIFS is government-approved and accepted by Health Inspectors everywhere in Canada, so your qualification is valid wherever you go.
Stay up-to-date as a CIFS Member
Continue to build your skills with our members-only resources, newsletters and updates — free for 12 months with registration in the course.
Stand out from the competition
Hiring managers are required to employ Certified Food Handlers. By getting certified, you increase your chances of getting the job. 
Prevent food poisoning
By being an expert on food safety, you can protect customers and the business you work in from costly food safety incidents. 
Advance in your career
When you're the "go-to person" for food safety questions or solutions in your workplace, managers notice.