Understanding food safety laws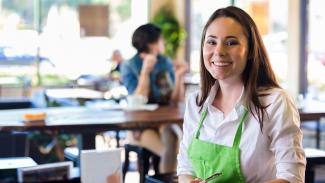 As a food business owner or manager, you need to be sure you comply with:
Federal government food safety laws
New Brunswick provincial food safety laws
Local municipal legislation
If you fail to comply with New Brunswick food safety laws, you risk being fined, prosecuted or having your food premises licence suspended or revoked.
Federal and provincial laws
Federal laws
Health Canada is responsible for establishing policies and setting food safety standards for food businesses.
The Canadian Food Inspection Agency is responsible for enforcing these policies and standards.
The following are federal acts and regulations related to food safety in Canada: 
Food and Drugs Act 
Safe Food for Canadians Act 
Note: The Safe Food for Canadians Act consolidates the authorities of the Fish Inspection Act, the Canada Agricultural Products Act, the Meat Inspection Act, and the food provisions of the Consumer Packaging and Labelling Act, which were repealed 15 January, 2019. 
Provincial laws
Provincial food safety laws are set by:
New Brunswick Public Health Act
New Brunswick Food Premises Regulations under the Public Health Act
These laws require that food sold in New Brunswick is safe and suitable for human consumption and meet the requirements of the Food Premises Regulations.
Food safety in New Brunswick is enforced by the New Brunswick Health Protection Services division.
Permits and licences
Food premises in New Brunswick require a food premises licence.
A food premises licence is issued by the New Brunswick Health Protection Services division and expires on March 31 of each year, unless it is suspended or revoked.
Food Handler Certification
In New Brunswick, a licensee who operates a Class 4 food premises must ensure that the manager of the food premises holds a valid Food Handler certificate and that there is at least one Certified Food Handler present in food preparation areas at all times that food is being prepared. 
A Class 4 food premises is defined as a place where: 
food is prepared or processed without killing or pasteurizing 
meat or fish is being prepared or processed without thermal processing 
food is for sale and is consumed on or off the premises but is not distributed wholesale 
New Brunswick Food Safety Legislation 
New Brunswick food premises must comply with section 39 of the New Brunswick Food Premises Regulation.
Certification 
The CIFS Food Handler Certification course is approved and accepted by the New Brunswick Government.
Learn more about Food Handler Certification.
Renewals  
Food Safety Certification renewal is recommended every five years.