Comply with all laws. All the time.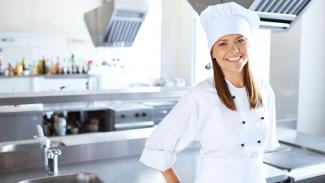 If you manage an established food business, you've probably got a Food Safety Plan, but some factors make it difficult to keep compliant, such as:
changing laws
business expansion
staff turnover
Don't put your business and customers at risk. Ensure your staff are certified and you stay up-to-date with the latest food safety laws.
Know the food safety laws
Federal laws
Health Canada is responsible for establishing policies and setting food safety standards for food businesses. The Canadian Food Inspection Agency is responsible for enforcing these policies and standards. 
The following are federal acts and regulations related to food safety in Canada: 
Food and Drug Act 
Consumer Packaging and Labelling Act 
Canada Agricultural Products Act 
Safe Food for Canadians Act 
Certification requirements  
Food Handler certification requirements are set and enforced at a provincial and municipal level. You'll need to have a clear understanding of specific food safety laws in your province to ensure you and your staff are certified correctly.
Meet certification requirements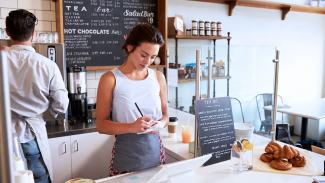 Be sure to enrol your employees into a Food Handler Certification Course that is government approved.
An approved course will cover the most important elements of food safety including laws and regulations, personal hygiene, what causes food poisoning and how to maintain a clean workplace.
Be aware of non-compliance penalties
Some of the worst food poisoning outbreaks in recent times have occurred from simple mistakes, such as someone not washing their hands properly. If your business causes a food-borne illness outbreak or is found to not be following food safety legislation the consequences can be dire.
Damaged Reputation
The media frequently report food safety scandals. It's difficult for a business to recover its reputation after a food safety incident.
Significant Fines
Fines can cost thousands of dollars. Businesses may have multiple charges raised against them at one time.
Business Closure
If your food business is deemed a serious health risk to the public, a Health Inspector will close it immediately.
Prosecution
Depending on how your business is structured, you may be held personally liable for a food safety incident.