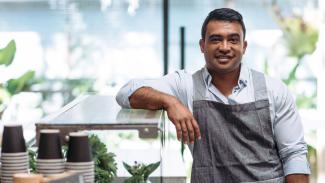 Understanding complex food safety laws and requirements can be complex and time-consuming.
CIFS provides you and your staff with training, support and tools to quickly:
comply with federal, provincial and municipal laws
protect your customers and livelihood
attract more business through the door
Food safety laws you need to know
Federal laws
Health Canada is responsible for establishing policies and setting food safety standards for food businesses. The Canadian Food Inspection Agency is responsible for enforcing these policies and standards.
The following are Federal Acts and Regulations related to food safety in Canada: 
Food and Drug Act 
Consumer Packaging and Labelling Act 
Canada Agricultural Products Act 
Safe Food for Canadians Act 
Certification requirements
Food Handler certification requirements are set and enforced at a provincial and municipal level. You'll need to have a clear understanding of specific food safety laws in your province to ensure you and your staff are certified correctly.
Food Handler Certification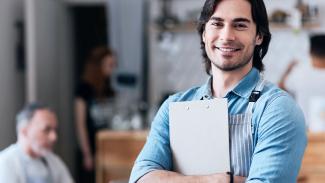 The CIFS Food Handler Certification course is government approved throughout Canada.
This easy-to-use online course covers the most important elements of food safety including laws and regulations, personal hygiene, what causes food poisoning and how to maintain a clean workplace.
How CIFS helps small business
Official Gov't approved certification
High-quality certification that's accepted and approved Canada-wide.
Health Inspector-ready credentials
Upon completion, students receive a certificate that's recognized and accepted by Health Inspectors.
Easy online management
Bulk enrol staff and review past invoices easily through the CIFS online portal.
Priority support and advice
Our trainers are passionate about simplifying food safety compliance for your food business and staff.
Efficient online training
Convenient online learning reduces downtime and travel time for your employees.
Training reminders and notifications
Ensure employees stay on top of their training with email and SMS course reminder notifications.
Flexible billing
Monthly or per-order billing options are available for small business accounts.
Ongoing learning as a CIFS Member
A complimentary CIFS Membership provides unlimited access to food safety resources and more.
Safer food, better business
It's not just about preventing food-borne illness. Food safety also makes good business sense.
Minimize complaints
Customers notice when food isn't being handled correctly or your cleaning efforts are sub par. They may complain or worse, simply never return.
Protect your reputation
Negative word of mouth or bad reviews is enough to taint your business's reputation - sometimes forever. Making a comeback won't be easy. 
Reduce stress
Running a food business isn't easy. The last thing you need is the added stress of dealing with a food safety incident.
Pass health inspections
Your business can expect a visit from an Inspector up to four times per year. Inspectors have the power to fine or close your business immediately. 
Avoid media scandal
With food poisoning stories exploding across social media and mainstream news, food safety is becoming increasingly important to customers.
Comply with the law
Food safety is governed by federal, provincial and municipal legislation. Your business needs to employ staff with Food Handler Certification. 
Membership makes food safety a priority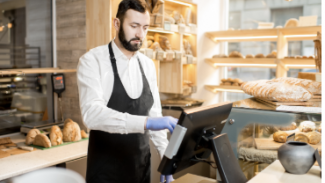 Running a food business often means long hours and many things to keep track of and manage. Sometimes food safety can get pushed to the bottom of the list — or is expected to manage itself.
CIFS Membership can help take food safety concerns off your plate by making it easy to plan, implement, monitor and train staff on safe food handling procedures. Membership includes:
handy templates, checklists and posters
downloadable how-to guides
information on food recalls
food safety news and blogs