Understanding food safety laws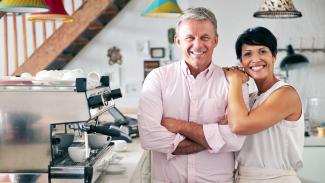 As a food business owner or manager, you need to be sure you comply with:
Federal government food safety laws
PEI provincial food safety laws
Local municipal legislation
If you fail to comply with PEI food safety laws, you risk being fined, prosecuted or even having your business closed.
Federal and provincial laws
Federal laws
Health Canada is responsible for establishing policies and setting food safety standards for food businesses.
The Canadian Food Inspection Agency is responsible for enforcing these policies and standards.
The following are federal acts and regulations related to food safety in Canada: 
Food and Drugs Act 
Safe Food for Canadians Act 
Note: The Safe Food for Canadians Act consolidates the authorities of the Fish Inspection Act, the Canada Agricultural Products Act, the Meat Inspection Act, and the food provisions of the Consumer Packaging and Labelling Act, which were repealed 15 January, 2019. 
Provincial laws 
Provincial food safety laws are set by:
Prince Edward Island Food Premises Regulations under the Public Health Act
These laws require that food sold in PEI is safe and suitable for human consumption and meets all standards set out in the Food Premises Regulations.
Provincial food safety laws are enforced by Prince Edward Island Environmental Health.
Permits and licences
In order to operate a food business in Prince Edward Island, owners must hold a valid licence.
Licences are issued by the Chief Public Health Office and need to be renewed on March 31st every year.
Food Handler Certification
Prince Edward Island food safety legislation 
Prince Edward Island's Food Premises Regulation (section 24) requires food businesses to employ staff that have obtained Food Handler Certification. 
At a minimum, Prince Edward Island food businesses must comply with the following legislation:  
The business licence holder is required to complete a Food Handler Certification course.
When the licence holder is absent from the business, at least one employee with Food Handler Certification is present.
Any person who comes into contact with food or food contact surfaces is required to receive food safety training or instruction. 
Food Handler Certificates need to be produced for public health officials during an inspection. 
Certification 
The CIFS Food Handler Certification course is approved and accepted by the PEI Government.
Renewals  
Food Safety Certification requires renewal every five years. 
Avoid fines
Businesses that do not meet the minimum requirements open themselves to fines.
If your Certified Food Handler unexpectedly resigns or is not present during an inspection, Inspectors may penalize your business. 
Provincial governments, municipalities and regional health authorities monitor food safety across PEI. Be prepared for Inspectors to visit your business before its opening and then every four to six months after.
Inspectors will request to see Food Handler Certificates and your Food Safety Plan.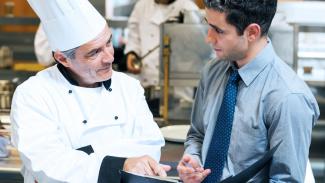 They also have the authority to:
enter your business at any time without notice
examine any area and equipment in your business
take samples of food or food contaminants
issue warning notices and fines
close your business immediately
What happens if I don't comply?
If a food business fails to meet PEI's food safety requirements, the consequences are severe. 
Cancelled licence
For serious offences, your Licence to Operate a Food Premises may be suspended or revoked, closing your business immediately. 
Significant fines
Each offence committed may result in fines totalling tens of thousands of dollars. 
Prosecution
For serious breaches, employees, proprietors, managers and directors may be prosecuted. 
Public record
Inspection results are available to the public on the PEI provincial website. 
Inventory confiscation
When public health is at risk, your business may have food seized destroyed.
Brand and reputation damage
Your business may struggle to recover its reputation if the media reports a food safety incident.